We offer various equipment.
Wafer Mounter

(300㎜ Semi-Automatic Vacuum Mounter)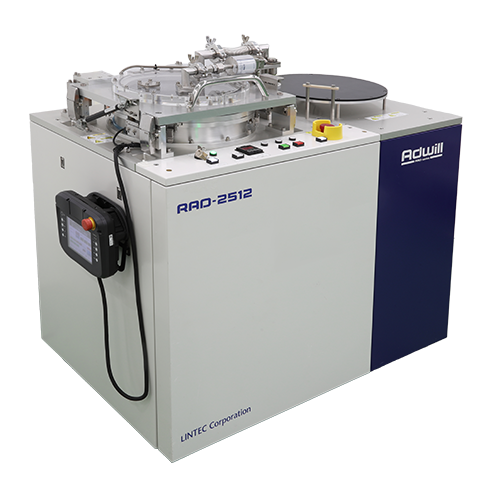 1.Non-Contact Table Method

By using a non-contact table, wafer mounting can be performed without any contact to the wafer surface.
※3mm of the wafer periphery will have contact with the table.

2.Vacuum Mounting Method

By using our unique differential pressure control mechanism, excellent conformity to stepped surfaces is achieved.

3.Table Heater

Lamination quality can be increased by heating the wafer mounted on a dicing tape on the heater table.
※Maximum Temperature: 60℃
For questions or estimations about semiconductor related products, please feel free to contact us.